In our first episode, we meet Alyas Taqawi. Alyas was born in Afghanistan and arrived in Australia on a boat in 2010.
In this episode, Alyas examines his experiences with identity, religion, and luck: what brought him to the decision to board a boat to Australia, how did it all unfold, and what has he learned from it all?
This episode won "Best Interview" at the 2020 Australian Podcast Awards.
Listen now on your favourite podcast app or via the podcast player below.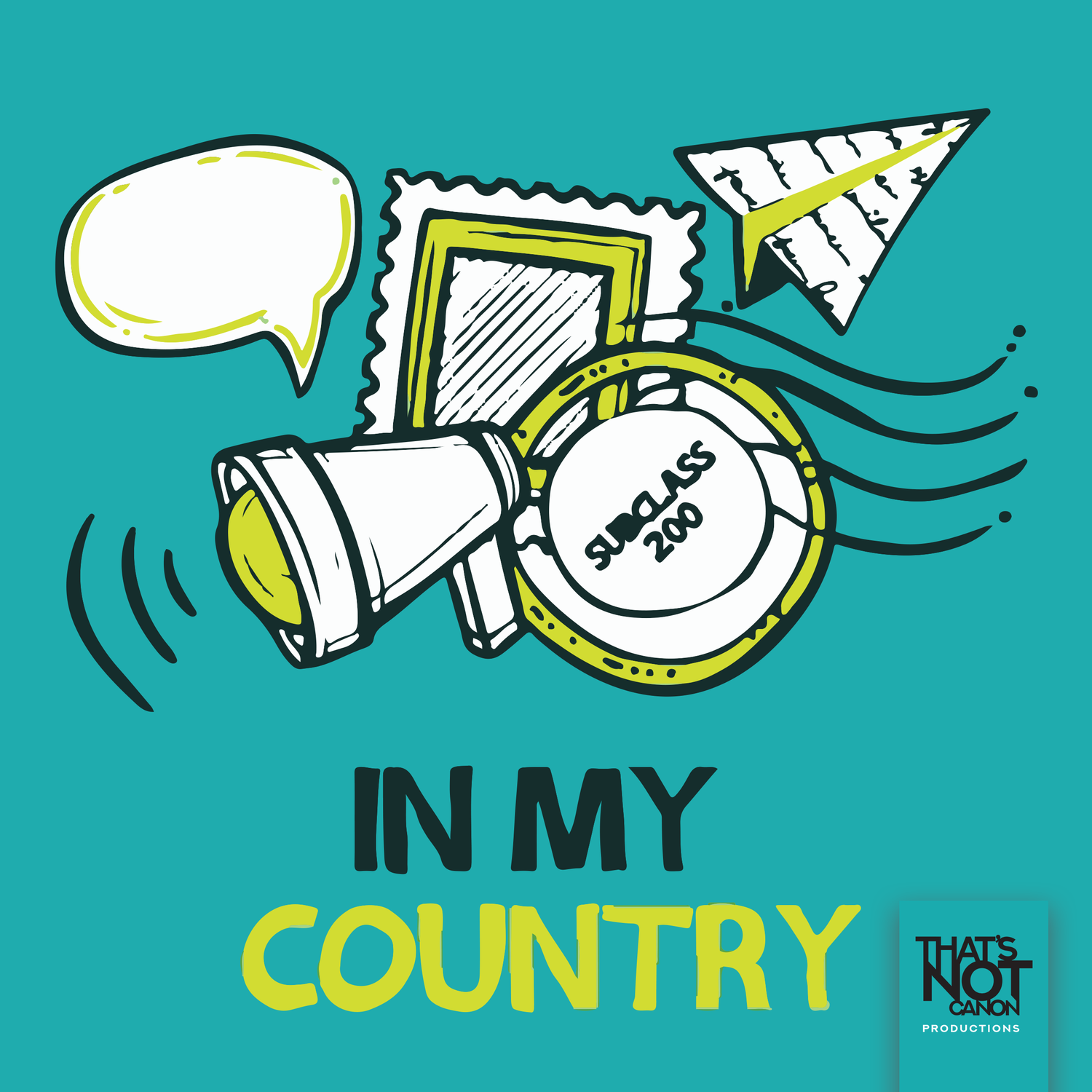 In the final episode of the season, Adam talks to Liliana Maria, the daughter of Marcela Cornejo who was featured in our last episode.  Liliana reflects on the journey of a refugee from the perspective of a child. She talks about being caught between countries and identities, about the journey towards finding meaning, and about the power of story.  . . .  Sound is mixed by David Gaylard.  All music is from the Free Music Archive. Full song details on our website at inmycountrypodcast.com/2020/08/20/liliana/  Our logo and graphic design is by Mo Zaidan https://www.behance.net/moezaidan  We have also been helped and supported by a generous and talented community of people. For a full list of credits visit inmycountrypodcast.com/credits/  Join the conversation: Facebook.com/InMyCountryPodcast Instagram:
@

inmycountrypodcast
 Subscribe to our mailing list at
http://eepurl.com/g6-YTz
 See acast.com/privacy for privacy and opt-out information.
From the episode:
During the episode, we reference an episode of ABC's Earshot podcast titled, 'Sink or Swim: Finding asylum in Australia'. You can listen to it here.
The picture below on the top right is from Alyas's file when he first arrived in Australia. You'll notice that it includes a Boat ID, a unique six-digit code that each asylum seeker is given for identification purposes, with three numbers and three letters. Some asylum seekers have shared stories of never being able to forget their Boat ID, partly because some staff in detention facilities would only refer to them by this number, even when the staff knew their names.
Episode Credits
Sound is mixed by David Gaylard.
This episode is sponsored by Multicultural Australia, a charity welcoming refugees, people seeking asylum, international students and other new arrivals to Queensland with the goal of creating a fairer, more prosperous society for all Queenslanders. Learn more by joining the Multicultural Australia community at www.multiculturalaustralia.org.au
All music is from Free Music Archive. We have cut and/or looped sections from the following tracks in this episode:
Our logo and graphic design is by Mo Zaidan.
We have also been helped and supported by a generous and talented community of people. For a full list of credits visit www.inmycountrypodcast.com/credits

Join the conversation: