Stories of people who came to Australia as refugees or asylum seekers, and the many places we call home.
Season one is available now.
We are excited to announce that our conversation with Alyas has won Best Interview at the 2020 Australian Podcast Awards. The judges called it "Beautiful, soulful storytelling. It makes you feel glad to have met these people through the podcast. Thoroughly compelling."
Listen to our episodes here, or on your favourite podcasting app via PodLink or the buttons below.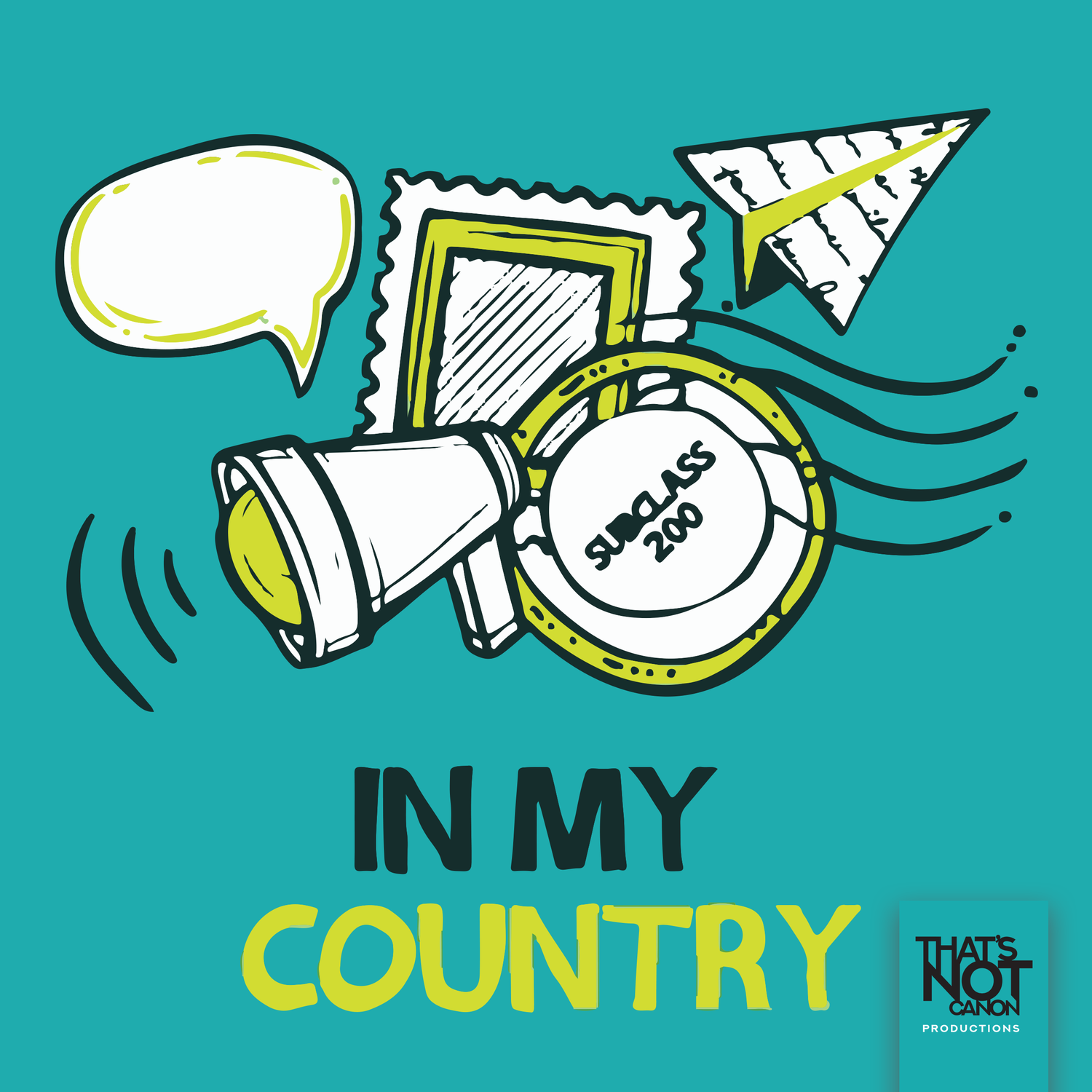 In the final episode of the season, Adam talks to Liliana Maria, the daughter of Marcela Cornejo who was featured in our last episode.  Liliana reflects on the journey of a refugee from the perspective of a child. She talks about being caught between countries and identities, about the journey towards finding meaning, and about the power of story.  . . .  Sound is mixed by David Gaylard.  All music is from the Free Music Archive. Full song details on our website at inmycountrypodcast.com/2020/08/20/liliana/  Our logo and graphic design is by Mo Zaidan https://www.behance.net/moezaidan  We have also been helped and supported by a generous and talented community of people. For a full list of credits visit inmycountrypodcast.com/credits/  Join the conversation: Facebook.com/InMyCountryPodcast Instagram: @inmycountrypodcast Subscribe to our mailing list at
http://eepurl.com/g6-YTz
 See acast.com/privacy for privacy and opt-out information.
---
We hear a lot about refugees and asylum seekers, but we don't often hear from the people themselves. In My County shares the stories of six Aussies who came to Australia as refugees or asylum seekers. Stories of identity, religion, sexuality, the arts, parenting, culture, fashion, meaning, purpose, and the many places we call home.
---
Episodes & Updates
---
In the final episode of this season, Adam talks with Liliana Maria, the daughter of Marcela Cornejo from episode 5. Liliana first arrived in Australia with her family in 1988 on a Humanitarian Visa, after escaping Chile's Pinochet dictatorship.  Liliana reflects on the journey of a refugee from the perspective of a child. She talksContinue reading "Liliana"
We'd be impressed if you've ever met a woman gutsier than Marcela Cornejo, from Chile. In our fifth episode, Pia talks to Marcela about her activism against Chile's dictatorship in the 1980s; how she fought for the rights of political prisoners in her country; and about the sadness and loss she still carries from havingContinue reading "Marcela"
Socials
---